Post by Kase1 on Nov 16, 2019 11:10:26 GMT -5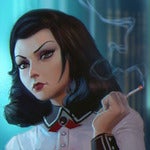 My wife is filipino...when I was working over in southeast asia and we were living together, she discovered football the hard way. I was watching the Giants at 1 AM, coffee...had the head phones on. The Giants scored in a close game and I screamed touchdown...woke her up. The next day she posts on her facebook that she does not know what football is, but touchdown things are ruining her sleep.

Just to add to this GM thing on this upgraded draft, have no fears fellow Giant fans...I now have the cap situation under control...and all free agent decisions are within my power, and I am sending in my offers for players who want to be here, have work ethic and fill important voids. We are headed in the right direction, and that silly non trade back by taking a running back at 2 of all places would never of happened under my watch...
This thing is VERY addictive...a latest greatest draft with trades. The Dolphins have not offered anything for the 3 pick...really hate to pass on Young, but Thomas has slipped back to 12. Trying to stock up on 2's and 3's...maybe two 1st rounders.
I went two top state wrestlers here on OL...after watching Pouncey come to his QB's defense (he should have his fine paid for by the team and fans), I want a UFC offensive line. These two can start right away, and kick some arse if Jones is hit too hard. Ruggs and Reagor? That fast enough on the edges? Got a talented tight end as I'm clearing 5 million there, and took care of inside and outside on linebacker with two fast top tackling machines. Another top round talent of the gettleman hogs on the defensive line. Some good value secondary in the later rounds and another well rounded wide receiver in the Pittman. Still need some edge, but my free agents shall happen later. I see some good value...they rejected my low ball offers, will offer more then 200 bucks and a box of cigars per game...damn these guys are overpaid when it's your own money.
14: R1P14
OT TRISTAN WIRFS
IOWA
20: R1P20
WR HENRY RUGGS III
ALABAMA
42: R2P10
C CREED HUMPHREY
OKLAHOMA
74: R3P10
LB KENNETH MURRAY
OKLAHOMA
92: R3P28
DL MARVIN WILSON
FSU
98: R3P34
TE JAKE BREELAND
OREGON
109: R4P3
LB TROY DYE
OREGON
147: R5P3
WR JALEN REAGOR
TCU
181: R6P3
CB LAMAR JACKSON
NEBRASKA
216: R7P3
S SHYHEIM CARTER
ALABAMA
240: R7P27
WR MICHAEL PITTMAN JR.
USC
247: R7P34
CB DAMON ARNETTE
OHIO STATE
253: R7P40
CB ESSANG BASSEY
WAKE FOREST
255: R7P42
G MEKHI BECTON
LOUISVILLE
Latest, yes. Greatest, no.....
1st 3 picks I am totally on board with, after that im kind of all over the place. Not a fan of Murray, Wilson, or Breeland.
I like the picks of Dye, Raegor, and Jackson, Carter I am OK with but feel like he may be more of a 'moneybacker' than the free safety that we need.
Pittman plays like a WR half of his size and doesnt use his God given size,
Arnette is a scheme specific CB who cant play man to save his life so maybe a move to safety is on the horizon.
I feel like Bassey could be a decent player if he learns how to tackle since the rest of his game is pretty good.
Big fan of Becton in the 7th, dude has a ton of potential that could be tapped into and in the 7th its worth the risk