Post by Miked1958 on Oct 9, 2018 20:51:35 GMT -5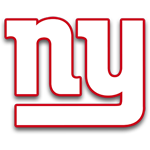 Anyway, this is kind of piggybacking off of TEM's post about why I'm a Giants fan, but I didn't want it to get lost in the comments - so please forgive me if I'm breaking some rules..
I'll just get right to it. It was a dream of my father (who was also named Michael - along with his father) and I to make it to a Super Bowl together - any Super Bowl, it didn't even have to be the Giants. We shared many things together: music, food, movies, tv shows, but nothing brought us closer than football, primarily going to 8 games a year together..
3 years ago I lost my father to brain cancer - he was 54. We never made it to the super bowl, but the memories I have of all the regular season games, playoffs - even preseason, will last a lifetime!! My son (who you guessed it, named Michael) is now 7 years old. I just purchased 2 tickets to the MNF game in Atlanta against the Falcons in 2 weeks. We live in Myrtle Beach now (cuz I had to move from NY to help take care of my father when he got cancer) This will be my son's first game
I'm all about tradition - and I hope this starts a brand new tradition for me and my son. Also I hope my dad is looking down at me and smiling!
Hope I didn't bum anyone out - I'm just really excited to start this new chapter with my son and hope its everything it was for me and my dad!! 
Go Giants!!
Great Post. Great family tradition reminds me of my family. Thanks for this post!! My name is also Michael. My dad passed away between the Dallas playoff upset win in 2007 and the NFCCG in GB. To this day I believe it was Devine intervention on that final kick to send us to the SB. Seemed wide right and then it carries back in almost like an angel took it and guided it through!!
Here my post from Tems thread:
I come from a long line of Giants fans. My Dad, Grandfather, Uncle's, Cousins, Friends, etc all Giants fans. All Diehards. We lived and died with them.
Growing up, when they lost my brothers and I would be so sick to our stomachs and heart broken, upset that we just went to bed no matter what time of day.
My Dad got Season Tickets both years at Yale Bowl. Lost every game there except 1. Remember sitting in a blizzard up in the stands freezing while the Vikings were shellacking us in the 3rd Quarter. My dad didn't want to leave in case the Giants did something good then we'd miss it
Many family trips to NY to see them play
Going to the store, barbershop or restaurants all you heard was giants talk. At School you talked all week to your friends about the prior weeks game till about Wednesday. Then the rest of week talked about the upcoming Game
In the schoolyards or fields we played some rough tackle football And we all emulated our favorite players
We went to the Drug Store and bought packs of Topps Football Cards that had the Gum innthem. We'd sort on the curb and go through the pulling out Giants players and chewing the gum
My dad got Stamp books from gas station cand you'd get so many stamps according to how much gas you bought. We would collect or the Giant's plsyers as well players from other teams and put them in the book.
Also back then your rivals were your rivals and the thought of one of their players coming over and playing for your team or the other way around turned your stomach