Post by nick030567 on Nov 26, 2019 21:07:51 GMT -5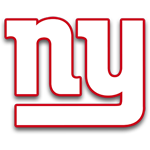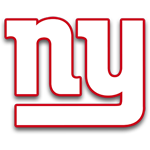 1. He's fully healed.
2. Shurmur stops running him right up the middle 95% of the time (starts providing BALANCE between inside and outside runs). Do you know how easy it is for the defense to stop their running game when they know where they'll run it?
3. The offensive line blocks better on a consistent, week to week basis.
Barkley did good despite an atrocious OL last season. The difference is that his coach didn't run him up the guy 95% of the time, he actually had the common sense to provide something closer to a 50/50 balance between inside and outside runs.
The biggest problem I've seen with Barkley all year is he has dropped a lot of passes going back to the 1st two games with Eli.
Who was the coach last year? Lol at blaming Shurmur or the Oline. Barkley is a good RB, nothing more, nothing less. There is nothing that matters that's special about him. He lacks vision for a hole. He has special juke talent, he loves using it hoping he ends up in space to run. 9/10 he goes nowhere. He's a losing player. The team is 5-18 with him out there.
So a coach can't call plays differently from one year to the next? We've seen it happen hundreds of times in the NFL, happens every year, shit it happens sometimes from one drive to the next. Shurmur's approach this year has been vastly different for the most part. You probably just don't like Gettleman so you just want to blame the players he's chosen instead of recognizing what's going on around them and how that can seriously inhibit their development.

Everything I said is spot on which gives context to what you're saying. You see the guy with the ball, I see everything happening around him plus the guy with the ball. Don't you notice Shurmur running Barkley up the gut ridiculously often? There has been no balance for like 5 games now. You're telling me you don't see the OL being getting no push? Here's a fact, Barkley has been hit behind the line more the any RB in the league and he doesn't always dance around, that's only when there is no hole.

You want Gettleman gone so you'll bend things to fit that perspective. I know you just want to see the Giants win but I think you're letting your emotions do the thinking and not taking control of them. I think you're just frustrated. You basically think that because of where Saquon was drafted he should do everything on his own, literally no player does this, not even Tom Brady or Peyton Manning, nor Barry Sander or Tiki Barber.

A great example is Coughlin vs Fassel. There were players that were average or bad with Fassel here but became dependable players under Coughlin. You need good coaching to maximize the abilities of your players. I think the Giants have some young talent that with the right coaching can become good players. They already show flashes every week.

I understand that you think RBs shouldn't be drafted so high but I do think you're letting your frustrations distort your view of the Barkley situation. Personally I don't think rbs should be drafted so high either, but I do see Barkley has impressive and unique abilities. It's very easy to bust on an OL that high. Barkley's talents were obvious.